Scoop rear baffle bonded into place and ready for trimming and fitting.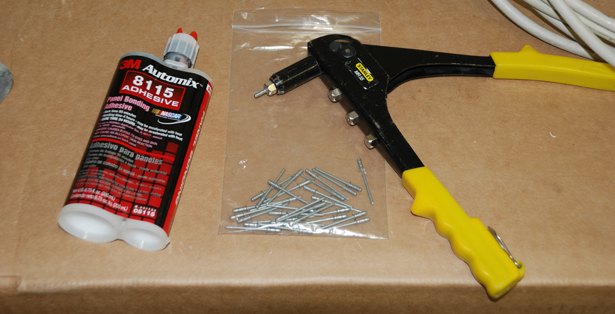 I used 3M "8115 Panel Bonding Adhesive" and pop-rivets!
Bonded... when dry, sand, mud, prime and paint...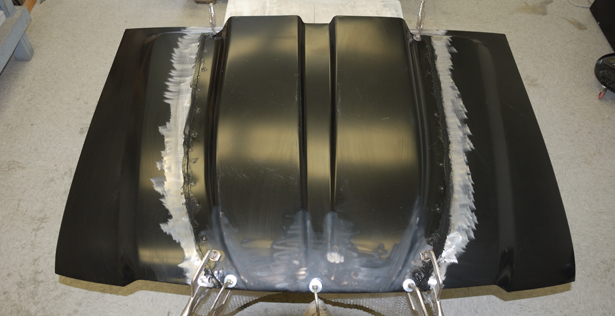 Bonded, riveted and drying...

Edges & rivets smoothed and ground down... ready for mud!
Paul Wagner, our prep guy at work, sanding the first coat of MarLite reinforced filler...
the filler has fine fiberglass strands in it to make it withstand the hood's vibrations.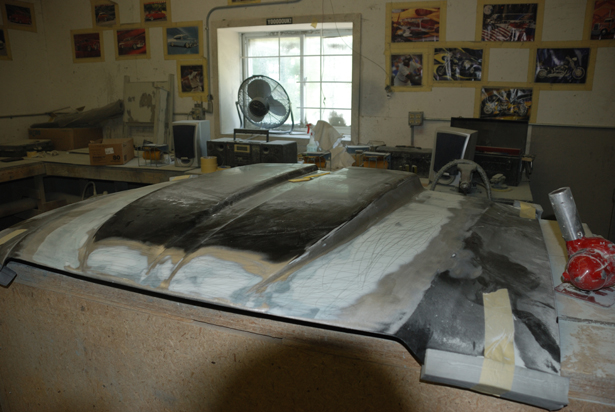 First coat done and scored for second coat...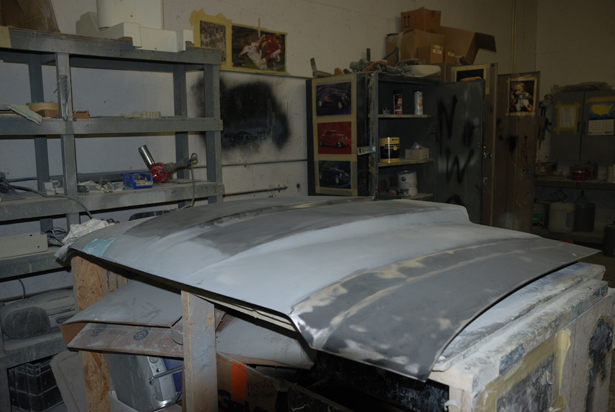 Second coat sanded and spot work added...
Seams came out very nice...
...a little more sanding and prep...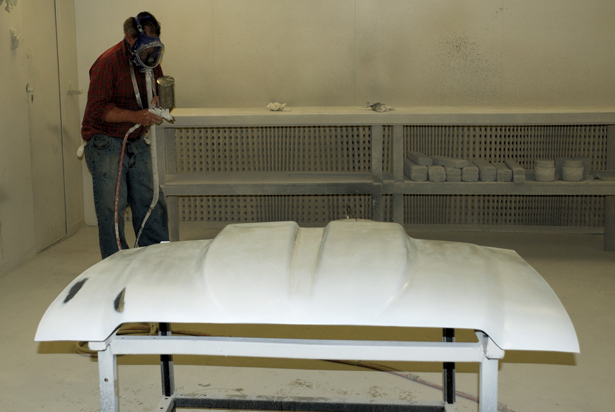 Paul getting ready for the final coat of primer/sealer.

Looks much better white, even if it is primer!

Fresh coat of Dupont Imron polyurethane enamel...

Scoop has a built in baffle for leaves, varmints, etc.
The scoop offers a conservative 2.5" rise...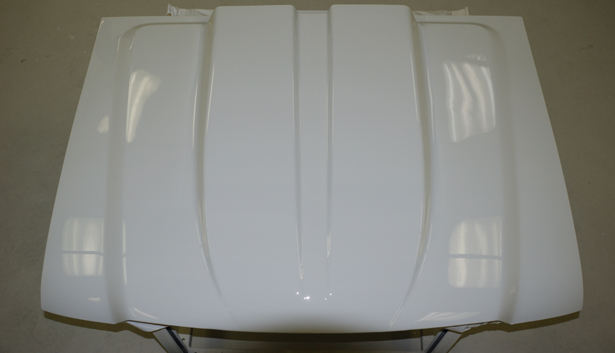 Looks almost factory, thanks to Paul Wagner's bodywork skills...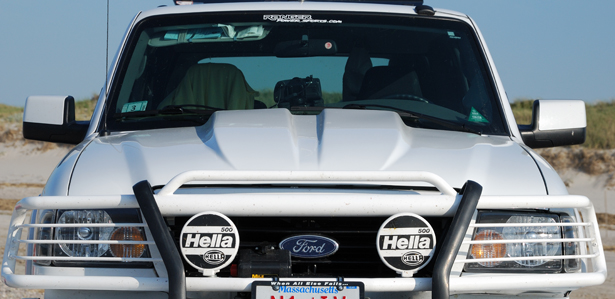 After!
A little vinyl lettering from "Signs by Tommorrow" in Norton, MA!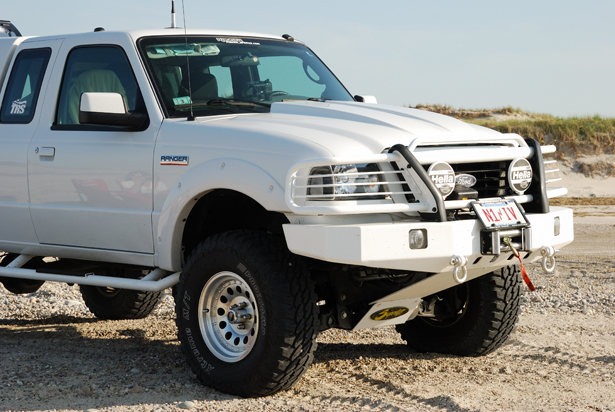 It gives the truck a little bit more aggressive look!
---