On the morning of September 27, 2014, my good friend Mike Cabbage, his friends Pete Brown, Ron Petrie and 4 of their fellow PPG Pilots, took off from Chapin Beach in Dennis, MA for a morning of flying. For those who don't know, a PPG is basically a Powered Para Glider or parachute with a motor strapped to your back. For those of you who frequent Sandy Neck Beach, you've probably seen Mike and his buddies fly over. Sometimes one or two, sometimes 3 or 4 but I have never seen seven... there were even two more who chose not to cross the channel and stayed over by Chapin... which would have made nine! Michael texted me the night before and told me they would be coming so I got my Nikon D-80 ready for the morning and picked a good spot to set up.
We were camped at the "Stop" sign at Trail 6 so there were no other vehicles beyond us... great for some good photographs. Patti and I got up at 7:00, had some coffee and awaited the flight... Mike texted me just before he took off, so I went outside and got ready. It was a little hazy over by Chapin so we had trouble seeing them at first. Suddenly, there was one down close to the ground, barely visible against the shaded shore and dunes of Chapin. Then another... and another until you could see a bunch of them flying around and getting the engines warmed up. Finally, we could see them forming up in a group to make the channel crossing. What an awesome sight... they looked a little like a fleet of Klingon Bird's of Prey. O.K., enough with the Star Trek crap... here they come! Check out the following photographs and enjoy... we sure did. Thanks guys!!!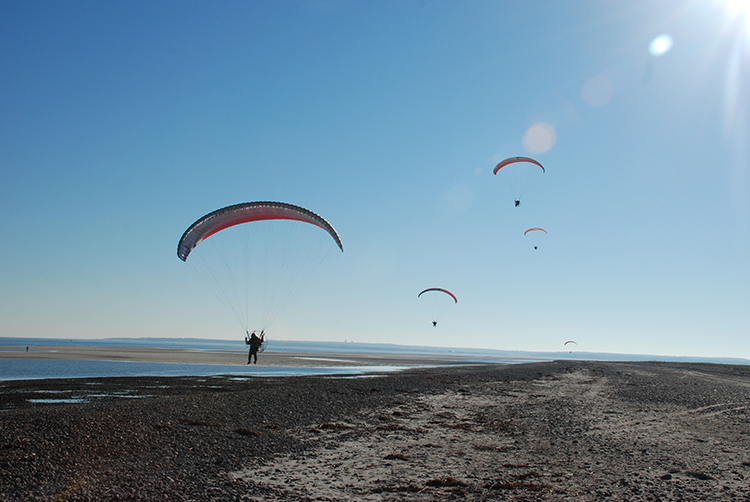 (3) ...some low, some high...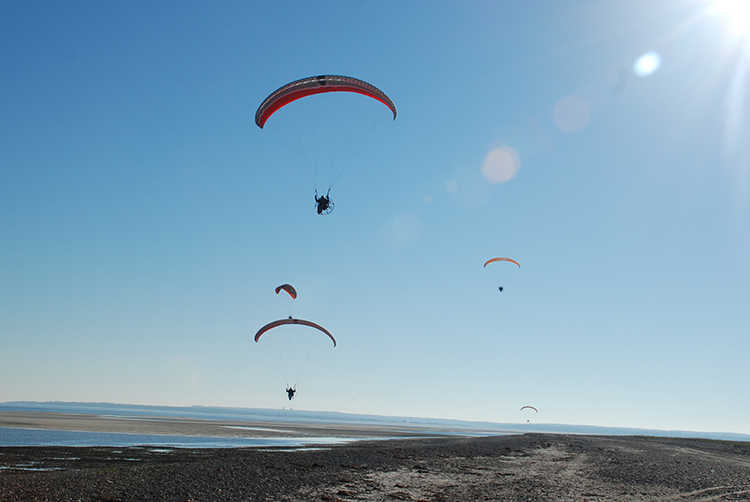 Top center, Ed Mockler... low left, Jim Ellsworth and right center, Mike Cabbage.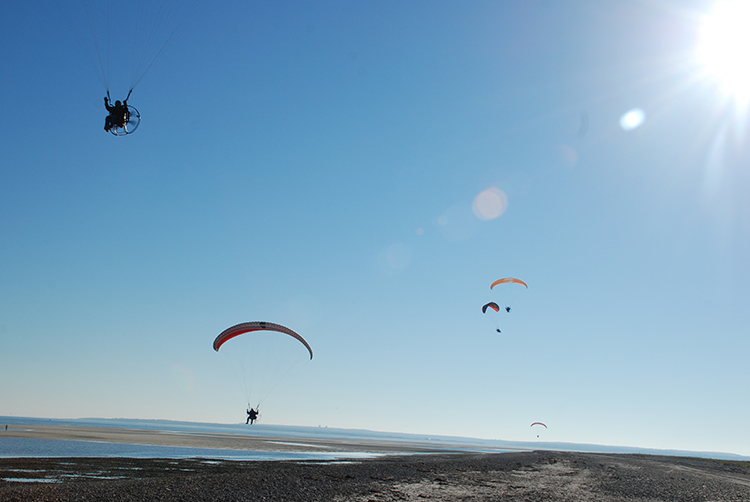 These guys, (l to r) Ed, Jim and Mike, really know how to maneuver these birds!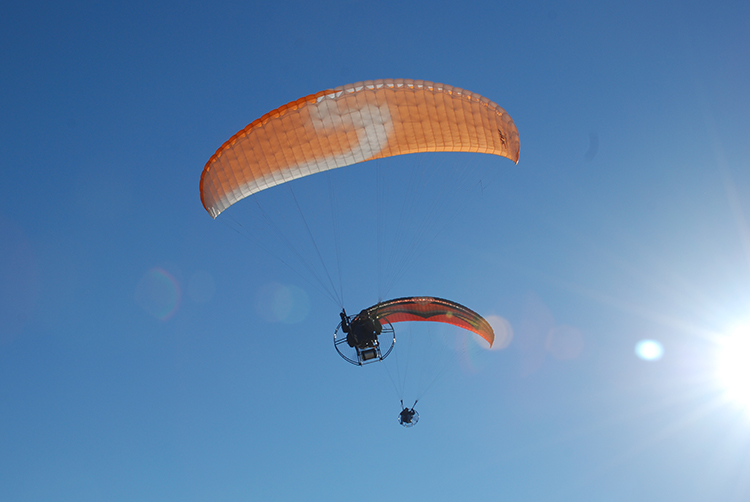 Hey, is that Mike... with Pete up above him?
Really colorful to watch... that's Pete Brown again, the guy that led them in.
(8) ...as they looped back and swung around for another pass.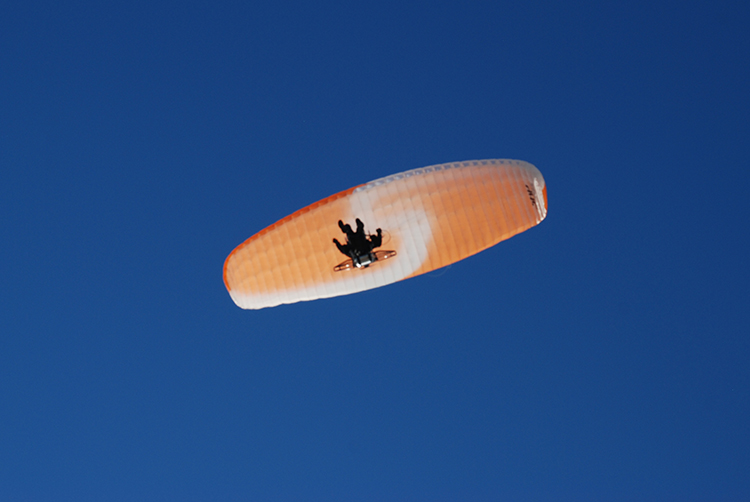 Cut it out Mike, I almost fell over backwards!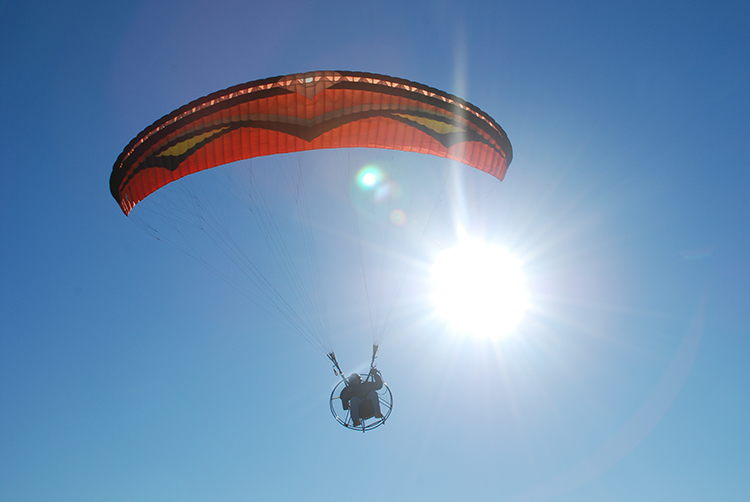 Pete with the morning sun behind him... made for some nice shots...
...or is that a headlight on Ron Petrie's PPG? :-)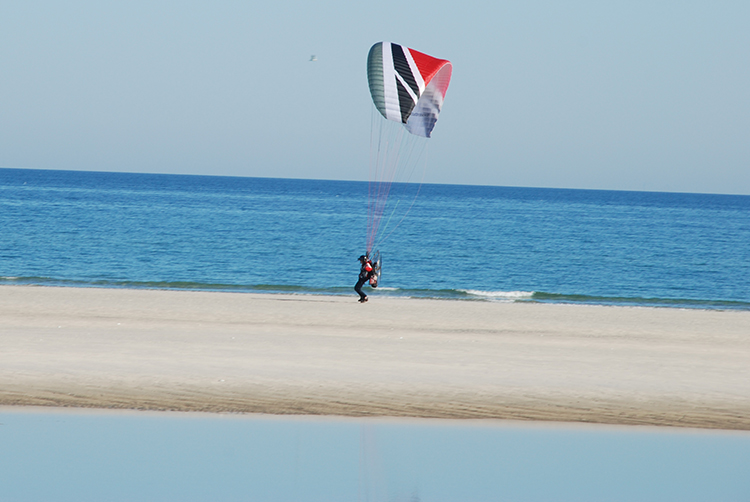 Johnson Qu sand surfing, PPG Style?
(12) Four PPGs headed back down the sand bar towards us...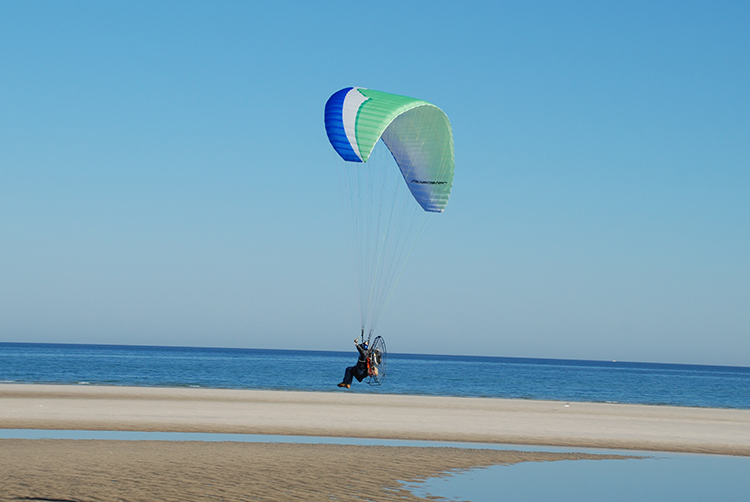 (13) ...no worries about getting too close to the ground with these wings!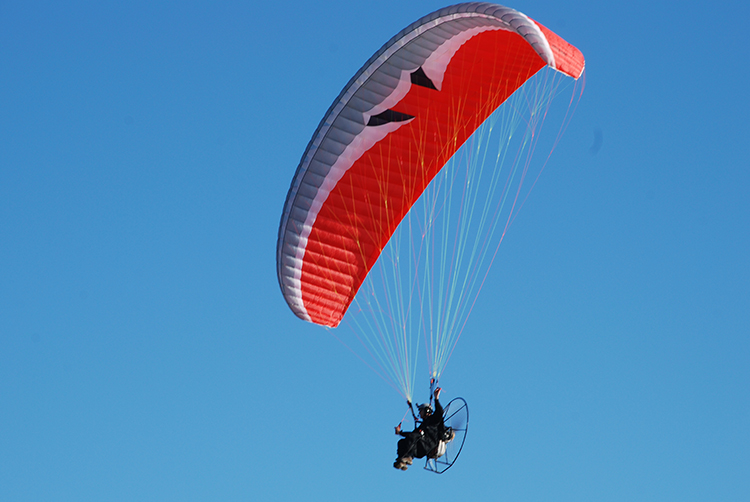 Beautiful shot of Ron Petrie's rig!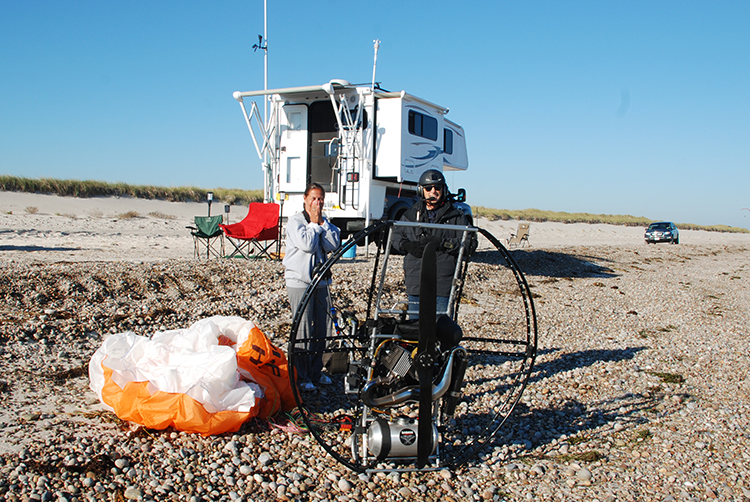 Mike actually dropped in (literally) to say "HI" and chat for a while...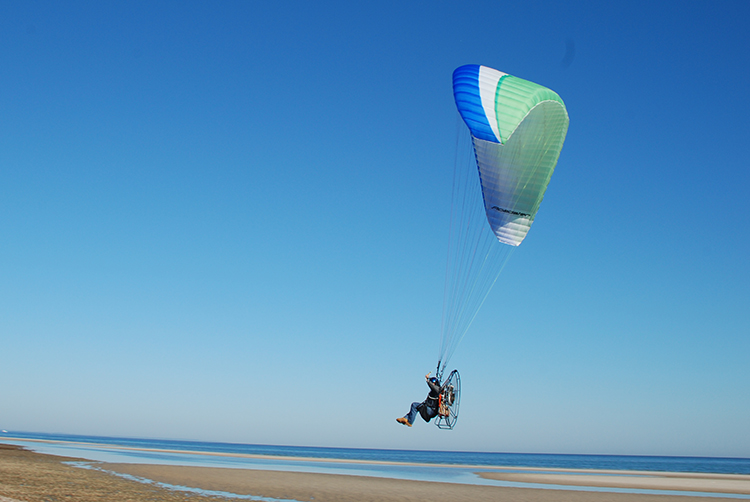 (15)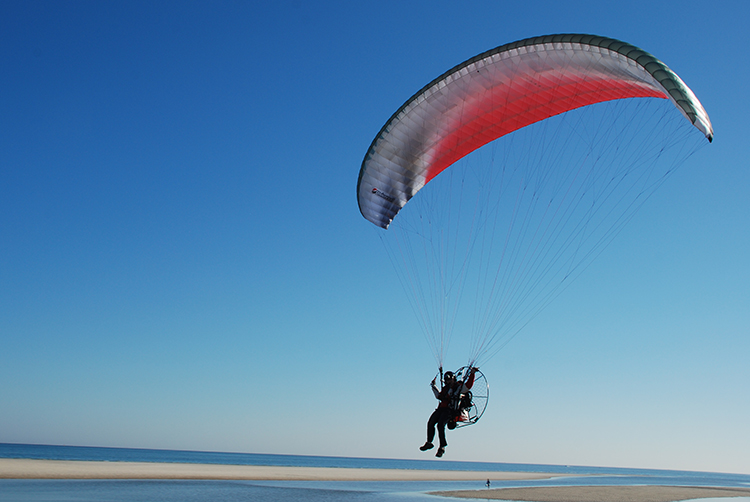 (16) Another close up pass by ?
Michael's Take Off after his visit!
Questions, comments... suggestions - email us!