..."Out with the Old..."
..."and in with the NEW!"
The new rig is a 2015 Eagle Cap 1160 double side...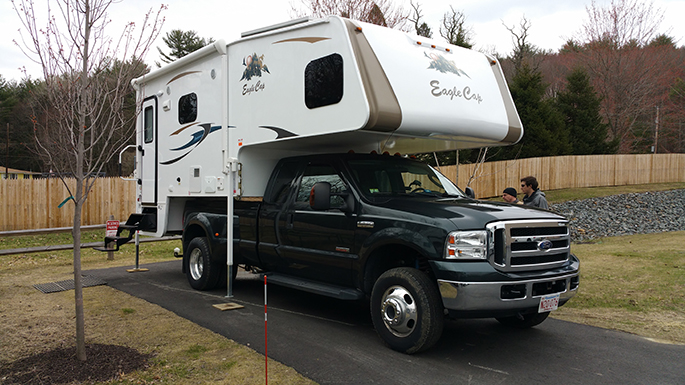 ...with side entrance and a 150W Solar Panel for the beach...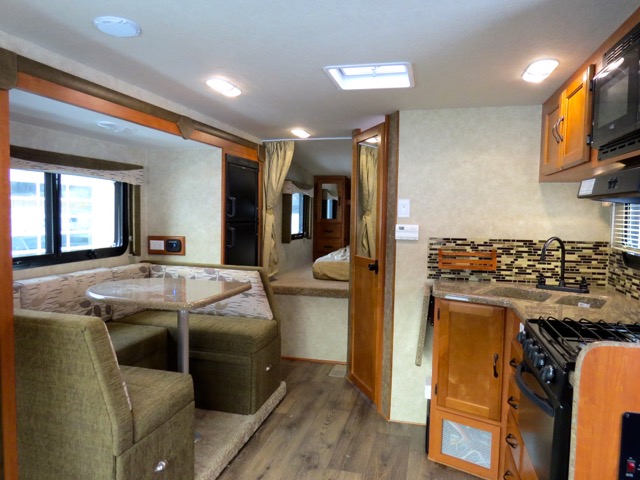 ...gorgeous interior with LOTS of room...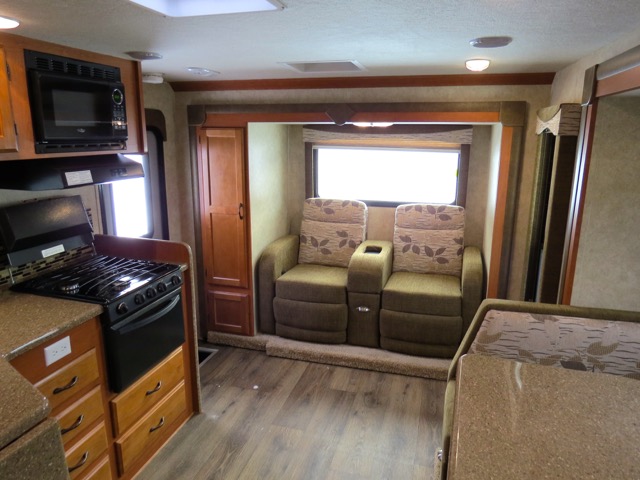 ...for those rainy days when all of us have to fit into one camper!!!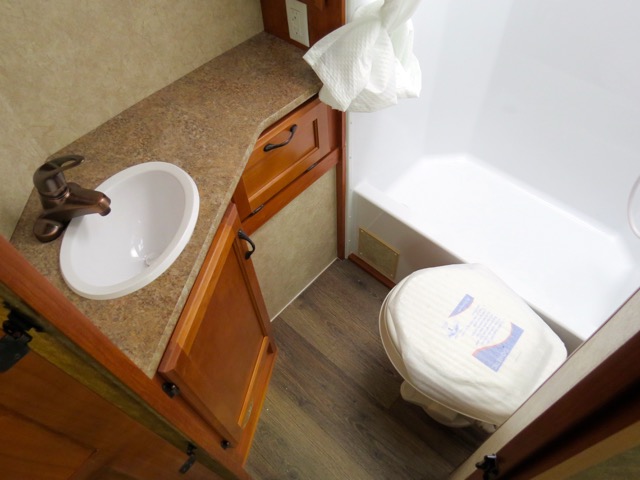 It has a beautiful and roomy dry bath!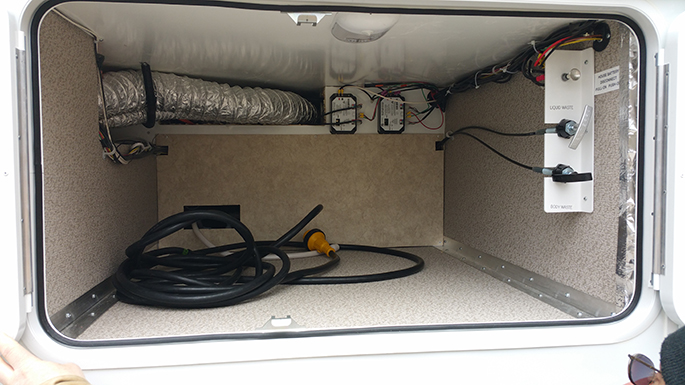 Under the rear slide, it has a storage compartment we've deemed "The Shed"...
...as it's about 4.5' wide, 2.5' high and 4 feet deep!
Congratulations Sean... we look forward to seeing the new rig on the beach!