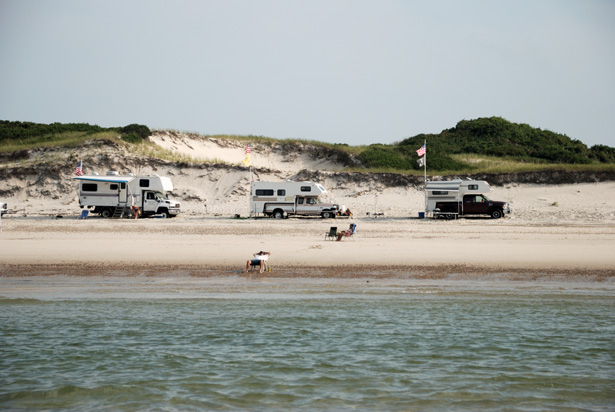 Shot this one from one of many low tide sand bars!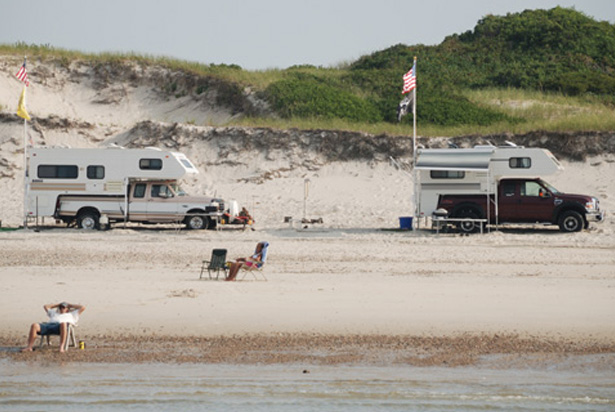 Our friend Jerry T. (foreground) and my wife Patti... relaxing in the sun!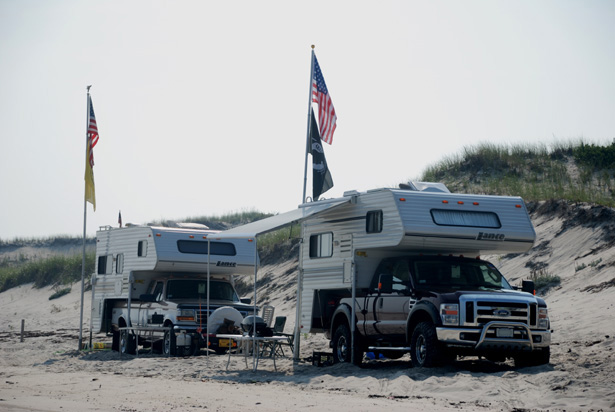 Dug in for a few days!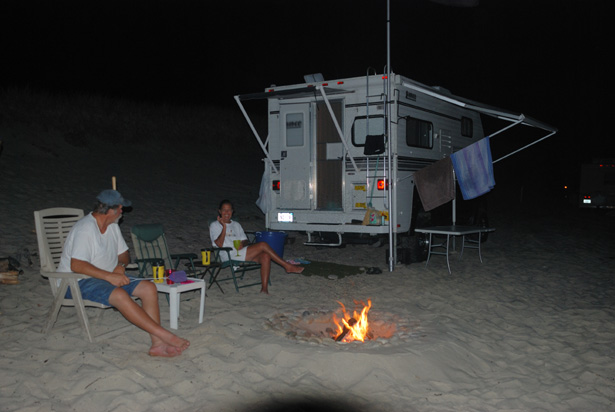 A little wine, a good sized campfire... doesn't get much better than this!
Hurricane Danny - August 28-30, 2009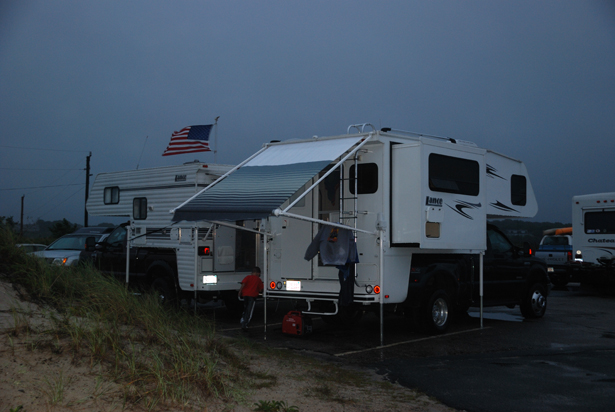 As the Hurricane approached, they made us get off the beach...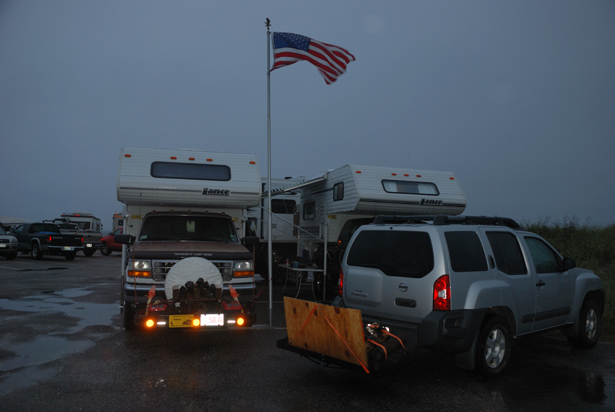 ...and set up in the upper parking lot!
...from Friday night until Sunday morning...
...we actually formed a courtyard and lashed my awning
to Jerry's truck and were able to cook outside until Danny passed!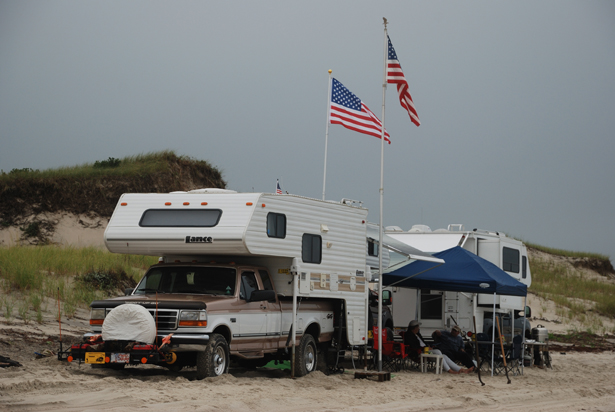 Finally Sunday morning, it was O.K. to get back on the beach!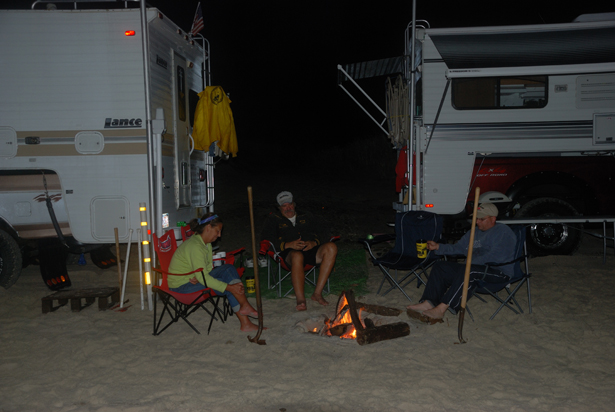 Our Sunday night Hurricane Danny fire!!!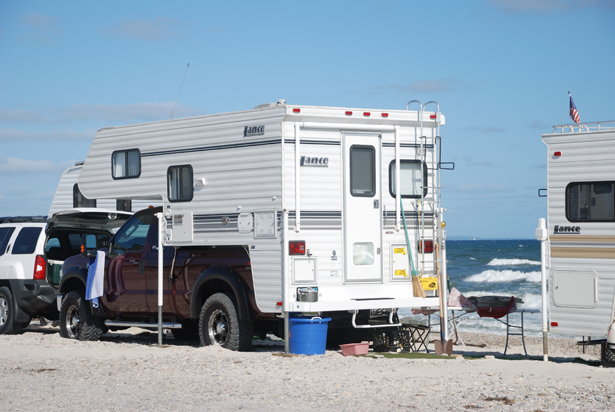 The following weekend was sunny but windy...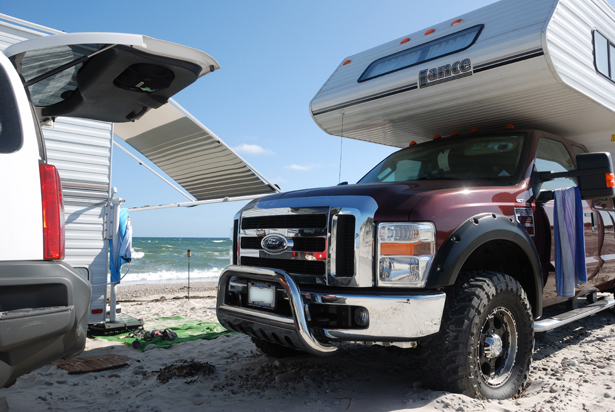 ...really high surf for this beach!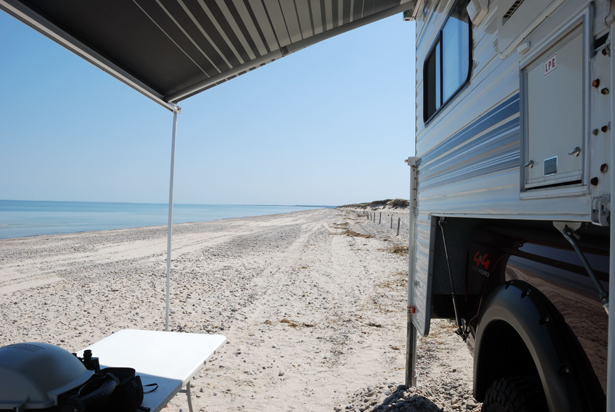 Shootin' from the shade...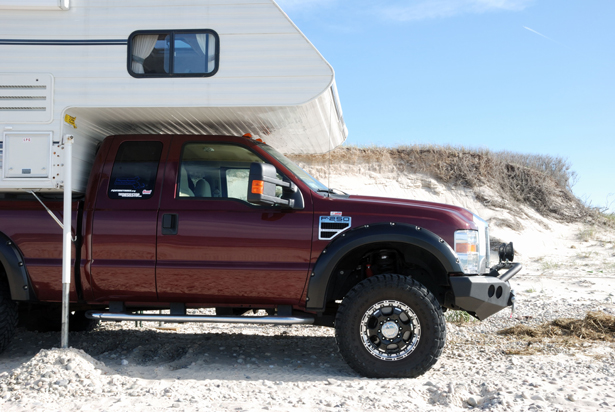 First time on the beach with the new lift... Readylift 2.5" Leveling Kit.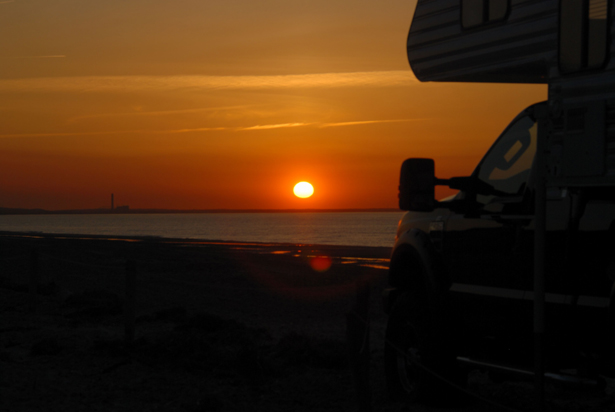 April 2010 comes to an end...
May 1st begins with an empty beach...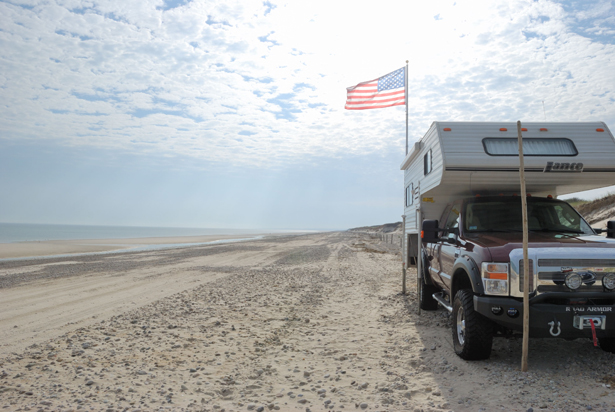 ...in both directions - 4.5 miles of deserted beachfront - now that's nice!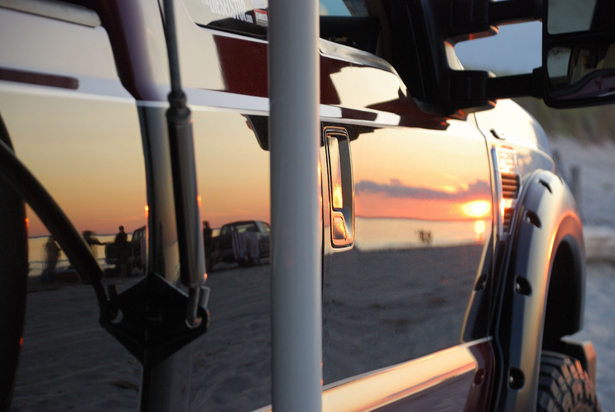 Another Sandy Neck sunset, August 20, 2010...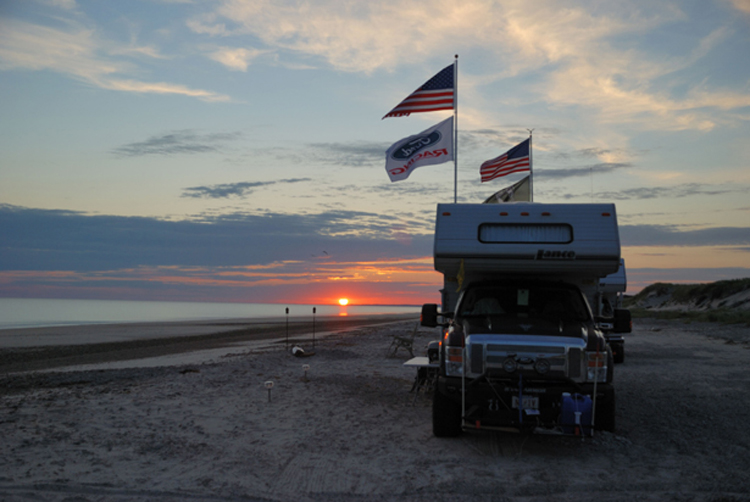 Patti finally got me up for one of her sunrises...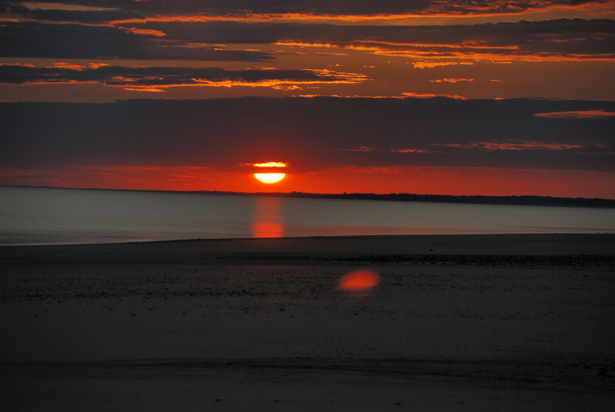 ...it was definitely worth it!
A beautiful Saturday and Sunday...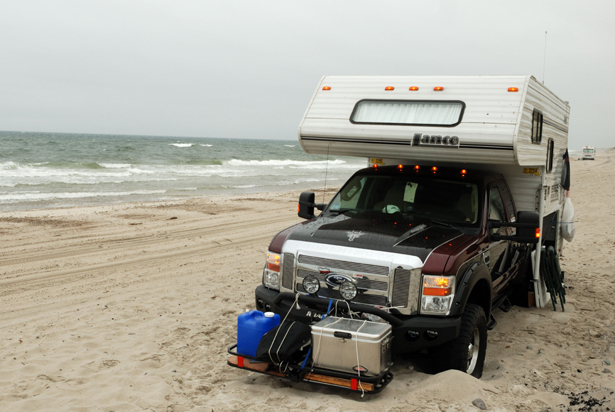 ...turned into this by Monday - a late summer Nor'easter!
- Columbus Day Weekend 2010 -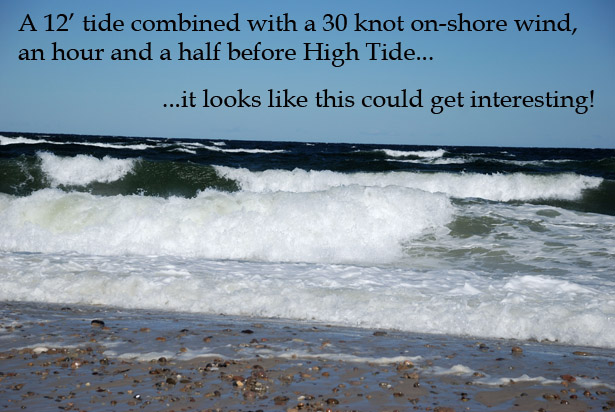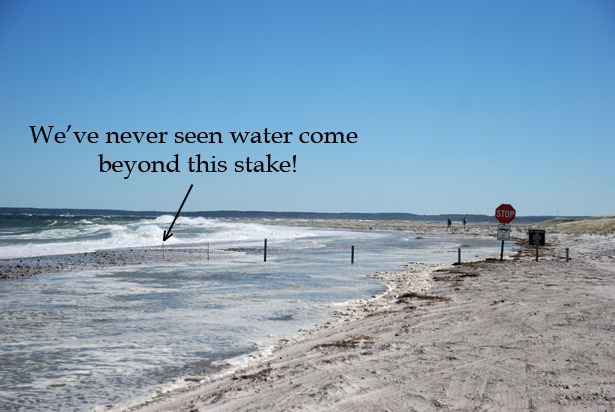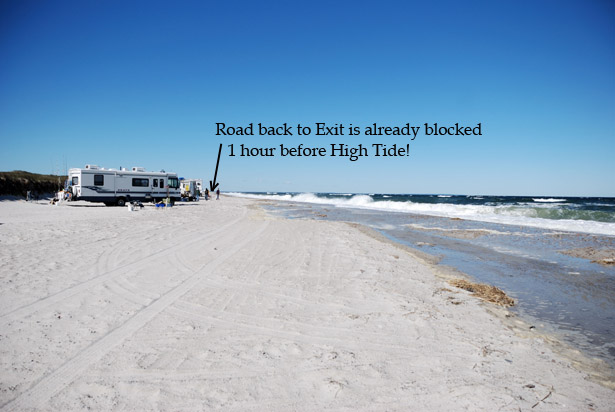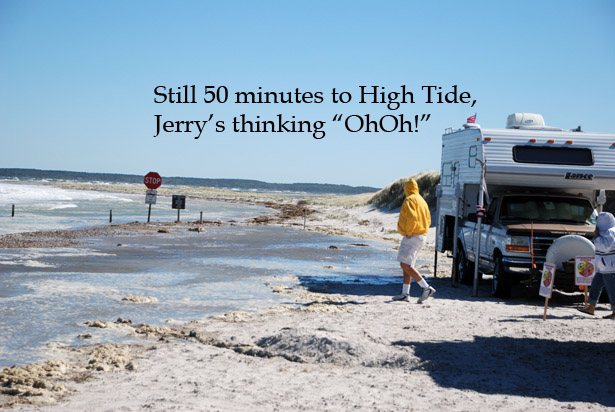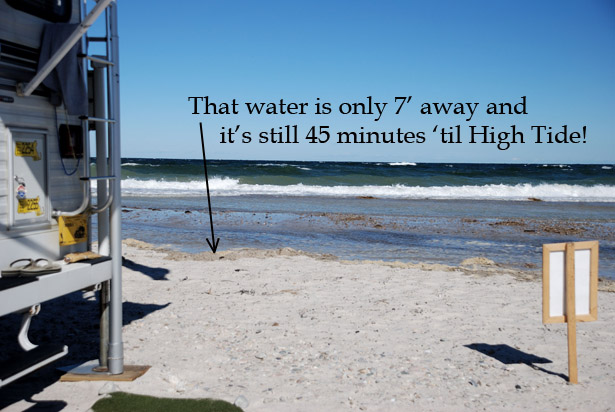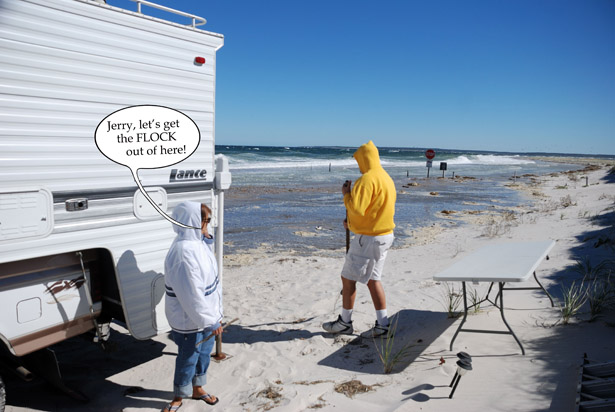 Three of us had to move but we made it through the Super Tide...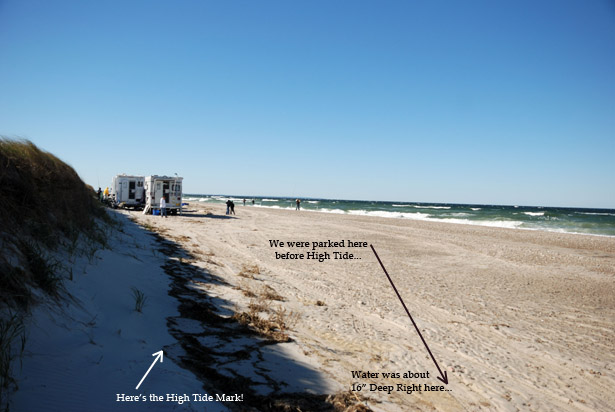 ...we would have been in about 16" of water had we stayed put!
---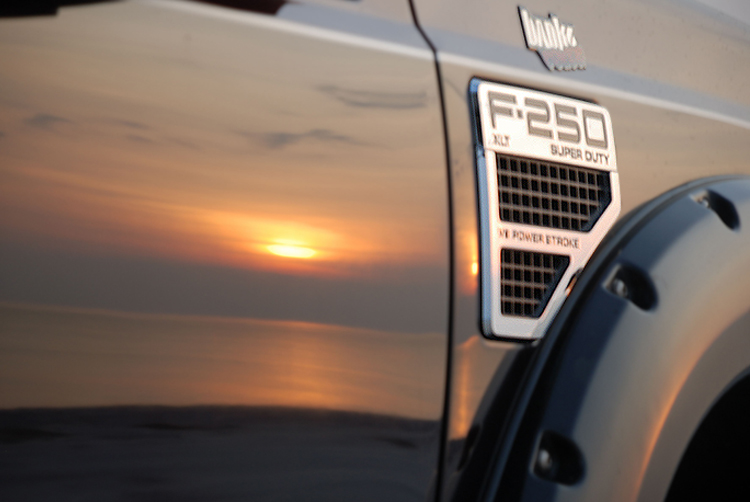 Sunset reflects off the door of my Super Duty!